Think Tank Retrospective 20 Review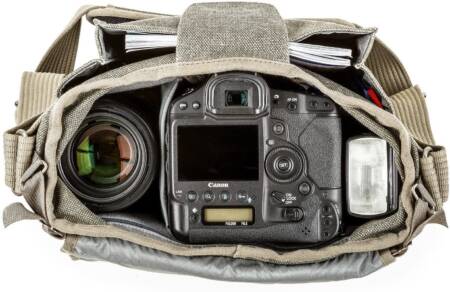 I wanted a camera bag that was able to hold a Nikon D700 DSLR with 70-200mm lens attached, plus the usual extra lenses and accessories. Did the Think Tank Retrospective do the job?
Summary
I thought the Think Tank Retrospective would be a great replacement for my Urban Disguise 40 – I wanted a bag that was able to hold a D700mm with 70-200 lens attached, plus extra lenses, filters and accessories.
In practice, the Retrospective 20 is large and bulky and carries significantly less gear than I had expected – I returned it after a couple of uses.
Rating: [star rating="2″]
Size
The Retrospective 20 is much much larger than I expected it to be – it's only slightly smaller than my Moose MP-7 bag, which carries considerably more gear and which is considerably lighter. The bag is not as deep as I'd expected – it's big enough for an DSLR, but not big enough for either a pro-sized DSLR (Nikon D3 etc.) or a DSLR with a battery grip (e.g. a D700 with Think Tank Retrospective 20). You can fit a big DSLR in it, but the bag bulges out and this will affect what you can put in the front and back pockets.
Construction
Built like a tank. Heavy duty fabric, robust zippers, thick shoulder strap. Like most Think Tank bags, it's heavier than you might think.
Storage
The bag has one large outside front pocket [covered by a flap], a hidden back pocket that zips up, two internal side pockets, and two external side pockets. The main compartment is divided into four 'sections' for lenses, flashes etc.. The main compartment is very well padded, the outside ones not padded at all.
Capacity
The selling point of the Retrospective 20 is that it's a shoulder bag that can carry a DSLR with a 70-200 attached – this means it's much taller than most other shoulder bags. The Urban Disguise 40 for example is only tall enough to carry a DSLR with a 24-70mm [or smaller] lens attached.
In use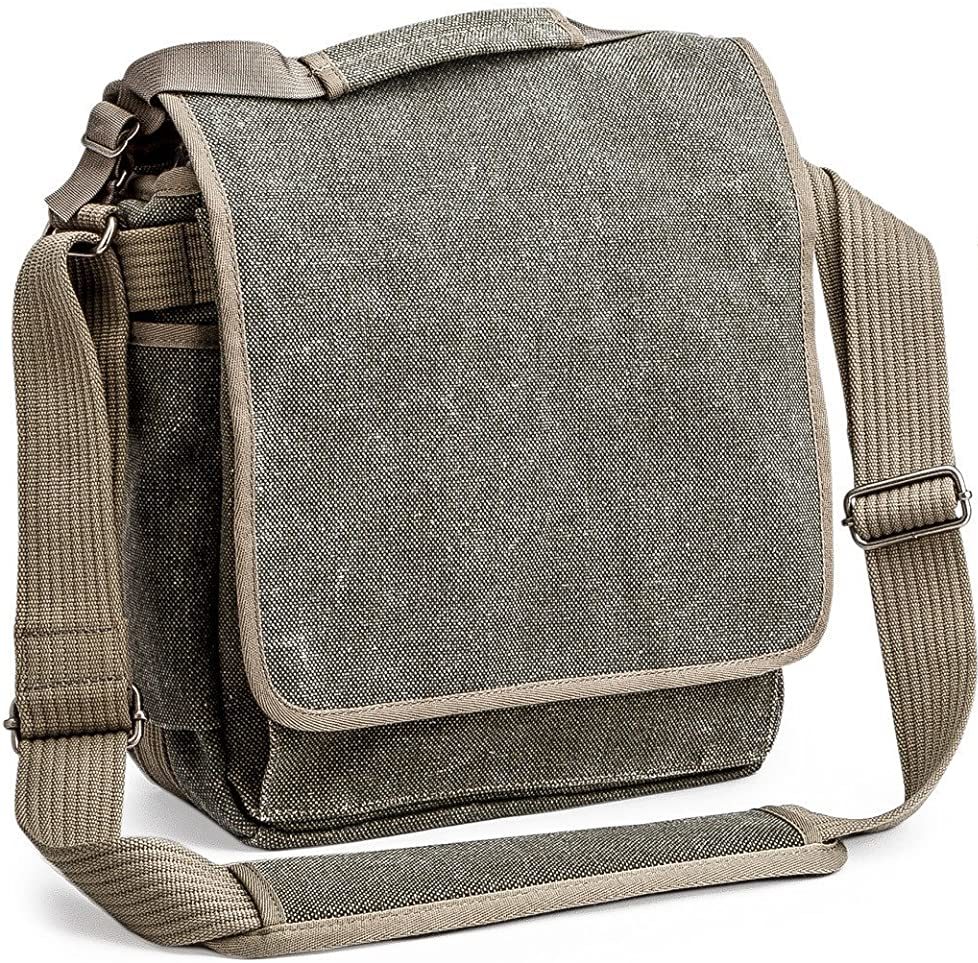 The carrying strap is straight, compared to the curved one on the Urban Disguise. This makes it slightly less comfortable to carry. While you can fit an iPad into the rear pocket, you shouldn't – the pressure of the weight of the camera and lenses of a fully loaded bag will put a lot of pressure on the iPad and will make it flex under load – this is not good for your iPad. Trust me.
Because the bag is so deep, the space inside the bag isn't used very efficiently – there is a lot of dead space around lenses that can't be filled with flashes, jackets, bottles etc. The bag can really only be used to carry two large lenses – I could fit a Nikkon 12-24mm [admittedly a very bulbous lene], 24-70mm and 70-200mm in the bag, but there was no room for anything else – no flashes, square filters etc., and the fit was very tight if I packed lens hoods for all the lenses and if the 70-200 had a tripod foot attached.
Overall…
Pros: Very very well built. Does what it does very well.
Cons: Does rather less than you think. Not as useful as I'd expected given the size of the bag.